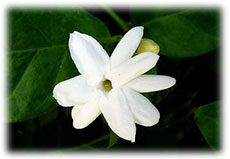 Managing and reducing stress has an immediate effect on our overall well being.
These relaxation and meditation classes provide the opportunity and space to quieten the mind and relax the body, helping to reduce the effects of stress.
Classes will focus on the awareness of being mindful and present.
Using gentle movement, meditation, guided imagery and relaxation, these simple practices are effective, enjoyable and relaxing.
Courses are suitable for anyone who would like to manage stress and relaxed sense of self. Please note class numbers are limited and early booking is recommended.
Dates:     Relaxation and meditation classes commencing January 2013
Times:    1-hour morning and evening course (each course is 3 weeks duration).
A Saturday class will be available once a month. This is suitable for anyone who would like to take time out, to experience stillness, become more present, enjoy rest, and rejuvenate, without effort. This class will be 2 hours duration.
Venue: Bray Counselling and Therapy Centre: 9, Brennan's Terrace, Bray Seafront, Bray
Contact Ruth Jasmine Magee at 087 6800161 or email oschuncommunications@gmail.com