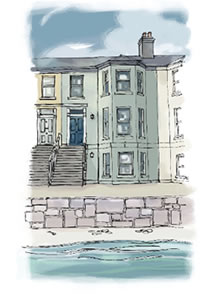 Bray Counselling and Therapy Centre offers a range of services including counselling, psychotherapy and family therapy. We also offer education, training and specialist group programmes.
We provide a private and respectful, non-judgemental counselling service in a pleasant and calm environment, creating a suitable context for reflection and personal development.
If you would like to find out more or to set up an appointment, contact us by email reception@bctc.ie. Alternatively you can contact a therapist directly via the email address detailed in the individual biographies.